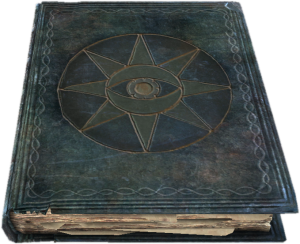 As most of you are aware by now, ESO – Elder Scrolls Online is a MMORPG game set to be released sometime early spring of 2014. There is much speculation about the game – Its content, playstyle, spells, etc.
Today declassify some of that mystery, and bring you the (beta) current eso spell list or eso class list, whatever you want to call it.
Templar is a class that can deal weapon damage and the powers of light and the burning sun to damage enemies and help allies by casting restoration spells. It is a "paladin" of Elder Scrolls Online. A Templar has a special group of sun and light-based attacks that allow to heal allies, restore their magicka and stamina.
Sorcerer is a powerful class who uses his magical skills for destroying enemies. He relies mostly on magic and his general weapon is staff. Though staff is one of the most popular weapons among mages, you can take other weapon type if you wish. Sorcerer class will be a very good choice for those who wish to play as a mage. Focusing on spell casting and magic powers he is a very dangerous enemy for any other class.
Dragon Knight  is a awesome fighter who uses ancient Akaviri martial arts tradition of battle-spirit. The most dangerous weapon of DK is fearsome magic that damages, stuns and controls the target enemy. The class can deal a lot of damage combining different weapons, special abilities and magic.
Nightblade is the assassin class in Elder Scrolls Online. He uses the advantages of shadow and night to perform sudden attacks and deal a lot of damage from stealth. Hidden attacks are always unexpected and each attack from stealth deals extra damage. They are friends of the night and like to use magic to weaken their enemies.
In a upcoming post, I'll go into more detail on each of the classes any their abilities. But for now..
Here it the ESO Spell list.
Templar Class Skills
Aedric Spear
Ultimate Abilities
Radial Sweep – Unlocks rank 12
Instant
5m Radius
75 Ultimate
No Cooldown
18 magic damage to nearby enemies
Active Abilities
Puncturing Strikes – Unlocks rank 1

1.1s channel
8m range
28 magicka
No cooldown
Four hit attack for 3, 3, 3, 3 damage to enemies in front of you.
Last hit knocks back closest enemy

Piercing Javelin -Unlocks Rank 4

instant
20m range
40 magicka
no cooldown
hurl a spear causing 22 physical damage
knockback target 5m

Focused Charge – unlocks rank 24

instant
2.5 to 18m range
40 magicka
no cooldown
charge to target enemy and interrupt them
deals 11 magic damage

Spear Shards – unlocks rank 34

instant
25m range
48 magicka
no cooldown
deal 9 magic damage to enemies in a target area
disorient 1 target for 6 seconds
ally may pick up spear, granting you and them a 15% bonus to damage for 15s

Sun Shield – unlocks rank 50

instant – self – 48 magicka – no cooldown
create damage shield for 6 seconds that absorbs up to 24% of your max health
deals 6 magic damage to nearby enemies on activation
each enemy hit increases shield strength by 4% max health
you no longer regenerate magicka while the shield holds
Passive Abilities
Piercing Spear – unlocks rank 8

passive – self
increases critical strike rating by 10% with spear abilities
increase damage with spear abilities vs blocking targets by 10%

Spear Wall – unlocks rank 19

passive – self
increase block amount vs melee attacks by 15% while you have a spear ability slotted

Burning Light – unlocks rank 29

passive – self
25% chance on hit with spear ability to deal 10 magic damage

Balanced Warrior – unlocks rank 39

passive – self
increase weapon power by 4%
increased spell resistance by 40
Dawn's Wrath
Ultimate Abilities
Nova – unlocks rank 12
instant – 28m range – 300 ultimate – no cooldown
For 8s
enemies deal 70% less damage
enemies take 11 magic damage every 1 second
ally may activate the super nova synergy, dealing damage and stunning all enemies in the area
Active Abilities
Sun Fire – unlocks rank 1

instant – 28m range – 40 magicka – no cooldown
deals 11 magic damage and an additional 9 fire damage over 5s
snares 40% for 5s

Solar Flare – unlocks rank 4

1.5s cast – 28m range – 48 magicka – no cooldown
deals 14 magic damage to target and nearby enemies
affected targets take 40% additional damage from the next attack

Backlash – unlocks rank 24

instant – 28m range – 80 magicka – no cooldown
For 6 seconds
stores up damage, when effect ends nearby enemies take an additional 30% of damage suffered

Eclipse – unlocks rank 34

instant – 28m range – 60 magicka – no cooldown
target reflects negative single target spells back at themselves for 5 seconds
subsequent casts cost additional magicka

Blinding Light – unlocks rank 50

instant – 5m radius – 60 magicka – no cooldown
For 3.5s
enemies miss all attacks
50% chance to be set off balance on miss
Passive Abilities
Enduring Rays – unlocks rank 8

passive – self
increase duration of sun abilities by 20%

Prism – unlocks rank 19

passive – self
gain 2 additional ultimate when activating a sun ability

Illuminate – unlocks rank 29

passive – self
take 10% less damage from enemies affected by your sun abilities

Restoring Spirit – unlocks rank 39

passive – self
gain 4% magicka when activating an ability
Restoring Light
Ultimate Abilities
Rite of Passage – unlocks rank 12
4s channel – self – 150 ultimate – no cooldown
– nearby allies take 80% less damage while channeling (does not affect caster)
– heals caster 7% max health every 0.5s
– you cannot move while channeling this ability
Active Abilities
Rushed Ceremony – unlocks rank 1

instant – 28m radius – 68 magicka – no cooldown
heal nearby wounded ally for 27

Healing Ritual – unlocks rank 4

2s cast – 12m radius – 44 magicka – no cooldown
heals nearby allies for 19
heal self for an additional 30%

Restoring Aura – unlocks rank 24

instant – 12m radius – 52 magicka – no cooldown when slotted
increases stamina and health regeneration by 15% when activated
increases the health and stamina regeneration of nearby allies by an additional 60% for 6s

Cleansing Ritual – unlocks rank 34

instant – 12m radius – 56 magicka – no cooldown
instantly removes a negative effect from self
over 12s, heals allies in area for 2 every 2s
allies may activate Purify, removing all negative effects

Rune Focus – unlocks rank 50

instant – self – 40 magicka – no cooldown
create area of self protection for 12s
gain immunity to interrupt effects
take 30% less damage
deal 25% less damage
Passive Abilities
Mending – unlocks rank 8

passive – self
– increase critical strike chance of restoring light abilities on low health allies by up to 30%

Focused Healing – unlocks rank 19

passive – self
– increase healing of your restoring light abilities by 100% to allies standing in your areas of protection (rite of passage, cleansing ritual, rune focus)

Light Weaver – unlocks rank 29

your restoring light abilities gain the following effects…
restoring aura – duration increased by 20%
healing ritual – cost reduced 20%
rite of passage – take 20% less damage while channeling

Master Ritualist – unlocks rank 39

passive – self
increase resurrection speed by 50%
resurrect players with 100% more health
50% chance to gain a soul gem upon successful resurrect
Mage Class Skills
Dark Magic
Ultimate Abilities
Negate Magic – unlocks rank 12
28m range/ 8m radius – 250 ultimate – no cooldown
For 8 seconds…
dispel enemy magic effects in area
enemies casting in area will be silenced for 5s and take heavy damage
Active Abilities
Encase – unlocks rank 1

instant – 15m radius – 80 magicka – no cooldown
immobilize enemies in front of you for 4.5 seconds

Repulse – unlocks rank 4

instant – 5m radius – 52 magicka – no cooldown
nearby enemies are knocked back 6m and snared 45% for 4s

Rune Prison – unlocks rank 24

1.5s cast – 28m range – 48 magicka – no cooldown
disorient enemy for 15s
targets have increased health regeneration while affected

Dark Exchange – unlocks rank 34

4s channel – self – no cost – no cooldown
While channeling

restore health and magicka
drains 23% stamina per second

Daedric Mines – unlocks rank 50

instant – self – 96 magicka – no cooldown
Summon 3 mines for 30s
mines take 3s to arm, then deal 7 magic damage to nearby enemies
enemies damaged by mines are immobilized for 1.5s
Passive Abilities
Unholy Knowledge – unlocks rank 8

passive – self
reduce ability magicka and stamina costs by 5%

Blood Magic – unlocks rank 19

passive – self
hitting an enemy with one of your dark magic spells heals you for 5% max health

Persistence – unlocks rank 29

passive -self
increases duration of your dark magic spells by 20%

Exploitation – unlocks rank 39

passive – self
increase critical strike rating by 15% when attacking targets affected by daedric magic
Daedric Summoning
Ultimate Abilities
Summon Storm Atronach – unlocks rank 12
instant – 28m range / 8m radius – 200 ultimate – no cooldown
summons an immobile storm atronach to targeted location for 12s
enemies in the area are stunned for 3s and take 21 shock damage
Active Abilities
Unstable Familiar – unlocks rank 1

instant – self – 50 magicka – no cooldown
summon a familiar to attack enemies for 1min

Daedric Curse – unlocks rank 4

instant – 28m range – 44 magicka – no cooldown
enemy cursed for 6s when effect completes all nearby enemies take 18 magic damage
only 1 curse may be active at a time

Summon Winged Twilight – unlocks rank 24

1.5s cast – self – 100 magicka – no cooldown
summon a winged twilight to attack nearby enemies for 1min
taunt nearby attackers

Bound Armor – unlocks rank 34

instant – self – 80 magicka – no cooldown
While toggled on

gain 150 armor
magicka regeneration decreased by 25%

Conjured Ward – unlocks rank 50

instant – 20m radius – 60 magicka – no cooldown
create a 24 point damage shield on self and summoned creatures for 20 seconds
absorbs 75% of damage taken
Passive Abilities
Rebate – unlocks rank 8

passive – self
receive 12% max magicka when one of your summons is killed

Power Stone – unlocks rank 19

passive – self
reduce cat of ultimate abilities by 15%

Daedric Protection – unlocks rank 29

passive – self
increase health regeneration rate by 20% while you have any summoning ability slotted

Expert Summoner – unlocks rank 39

passive – self
Your summoned creatures fain the following bonuses
winged twilight – duration increased 50%
familiar + clanfear – movement speed increased 20%
atronach – range increased 30%
Storm Calling
Ultimate Abilities
Overload – unlocks rank 12
instant – self – 125 ultimate – no cooldown
While toggled…
light and heavy attacks are replaced with empowered versions that cost ultimate
Active Abilities
Mages Fury – unlocks rank 1

instant – 28m range – 36 magicka – no cooldown
deals 6 shock damage
enemies below 20% health take 18 shock damage

Bolt Escape – unlocks rank 4

instant – self – 64 magicka – no cooldown
stuns nearby enemies for 1.5s
teleport forward 15m

Lightning Splash – unlocks rank 24

instant – 28m range / 4m radius – 52 magicka
leaves a pool of lightning for 5s that deals 5 shock damage every 1s
an ally in the area may activate conduit, instantly shocking enemies for 15 shock damage

Surge – unlocks rank 34

instant – self – 80 magicka – no cooldown
For 17s

Lightning Form – unlocks rank 50

instant – self – 56 magicka – no cooldown
For 6s
take 40% less damage
deal 2 shock damage to nearby enemies every 1s
Passive Abilities
Capacitor – unlocks rank 8

passive – self
increase magicka regeneration by 10%

Energized – unlocks rank 19

passive – self
increase damage of your lightning magic abilities by 5%

Disintegrate – unlocks rank 29

passive – self
your lightning spells have a 10% chance to instantly disintegrate low health targets

Expert Mage – unlocks rank 39

passive – self
reduce the cost of your lightning spells by 10%
Armor Skills
Light Armor
Active Abilities
Annulment – unlocks rank 21
instant – self – 60 magicka – no cooldown
absorbs 50% damage from spell attacks, up to a maximum of 36 damage
Passive Abilities
Evocation – unlocks rank 3

passive – self
reduce magicka cost of spells by 3% per piece of light armor equipped

Recovery – unlocks rank 10

passive – self
increase magicka regeneration by 4% per piece of light armor equipped

Spell Warding – unlocks rank 16

passive – self
increase spell resistance by 10 per piece of light armor equipped

Prodigy – unlocks rank 36

passive – self
with a light armor set (5+ pieces)

10% chance for spells to cause critical damage

Concentration – unlocks rank 50

passive – self
increase spell damage by 1% per piece of light armor equipped
Medium Armor
Active Abilities
Evasion – unlocks rank 21
instant – self – 60 stamina – no cooldown
gain 30% dodge chance for 20s
Passive Abilities
Improved Sneak – unlocks rank 3

passive – self
decrease the area where you can be detected by 5% per piece equipped
decrease time to become hidden by 5% per piece equipped

Wind Walker – unlocks rank 10

passive – self
increase stamina regeneration by 4% per piece of medium armor equipped

Athletics – unlocks rank 16

passive – self
increase sprint move speed by 3% per piece equipped

Dexterity – unlocks rank 37

passive – self
With a full set of medium armor (5+ pieces)

reduce the duration of incoming snares by 25%

Acrobatics – unlocks rank 50

passive – self
decrease the stamina cost of roll dodge by 4% per piece of medium armor equipped
Heavy Armor
Active Abilities
Immovable – unlocks rank 21
instant – self – 60 stamina – no cooldown
reduce all damage taken by 20% for 8s
immune to knockback and disabling effects for the duration
Passive Abilities
Bracing – unlocks rank 3

passive – self
reduce cost of bracing by 3% per piece of heavy armor equipped

Juggernaut – unlocks rank 10

passive – self
increase power with melee attacks by 1% per piece of heavy armor equipped

Rapid Mending – unlocks rank 16

passive – self
increase healing received by 1% per piece of heavy armor equipped

Resolve – unlocks rank 40

passive – self
with a heavy armor set (5+ pieces)

reduce all damage taken by 4%

Constitution – unlocks rank 50

passive – self
increase health regeneration by 3% per piece of heavy armor equipped
Weapon Skills
Two Handed
Active Abilities
Cleave – unlocks rank 1

instant – 7m range – 40 stamina – no cooldown
deals 6 physical damage to all enemies in front of you
inflicts bleed for 10 physical damage over 10s

Critical Charge – unlocks rank 5

instant – 19m range – 48 stamina – no cooldown
charge to target and attack, dealing 8 physical damage
always deals critical damage

Uppercut – unlocks rank 20

1s cast – 7m range – 72 stamina – no cooldown
21 physical damage to enemy
stun for 3.5s
knock enemy back 4m

Reverse Slash – unlocks rank 30

instant – 5m range – 36 – no cooldown
deals 5 physical damage
damage increased based on target's missing health

Momentum – unlocks rank 40

instant – self – 56 stamina – no cooldown
increase weapon damage by 10% for 20s
increase weapon damage by an additional 2% every 2s
Passive Abilities
Heavy Weapons – unlocks rank 9
passive – self
2 Handed weapons grant the following bonuses
– Axe: 10% chance to bleed for 5physical damage over 10s
– Mace: your attacks ignore 80 armor
– Sword: 5% additional damage
[*]Balance – unlocks rank 15
passive – self
while you have a 2 hand weapon equipped…
reduce the cost of 2h feat abilities by 20%
[*]Sweeping Strikes – unlocks rank 25
passive – self
while you have a 2 hand weapon equipped…
light attacks with 2h weapons deal 25% splash damage to 1 nearby enemy
[*]Arcane Fighter – unlocks rank 35
passive – self
while you have a 2h weapon equipped…
increase chance of procing status effects (burning, chill, etc) by 100%
[*]Battle Rush – unlocks rank 49
passive – self
while you have a 2 hand weapon equipped…
killing an enemy increases stamina regeneration by 50% for 6s
One Hand and Shield
Active Abilities
Puncture – unlocks rank 1
instant – 5m range – 40 stamina – no cooldown
deals 12 physical damage
reduce target's armor by 100 for 12s
taunt target for 5s
Low Slash – unlocks rank 5

instant – 5m range – 48 stamina – no cooldown
deals 8 physical damage
snares target 60% for 10s
reduce target's damage by 20% for 10s

Defensive Posture – unlocks rank 20

instant – self – 36 stamina – no cooldown
while slotted, increase armor and spell resistance by 80 and decrease damage by 8%
Shield Charge – unlocks rank 30
instant – 15m range – 48 stamina – no cooldown
charge to target and attack, dealing 4 physical damage
stun target for 2s
Power Bash – unlocks rank 40
1.2s cast – 7m range – 48 stamina – no cooldown
deals 4 physical damage to enemy
disorient target for 12s
Passive Abilities
Sword and Board – unlocks rank 9
passive – self
while you have a one hand weapon and shield equipped
increase damage by 5%
increase armor by 50
[*]Deadly Bash – unlocks rank 15
passive – self
while you have a one hand weapon and shield equipped
bash deals 100% additional damage
costs 20% less stamina
[*]Fortress – unlocks rank 25
passive – self
while you have a one hand weapon and shield equipped
reduce cost of blocking 25%
Deflect Bolts – unlocks rank 35
[*]Deflect Bolts – unlocks rank 35
while you have a one hand weapon and shield equipped
block 15% additional damage from projectiles and ranged attacks
[*]Battlefield Mobility – unlocks rank 49
passive – self
while you have a one hand weapon and shield equipped
movement speed while blocking increased by 50%
Dual Wield
Active Abilities
Twin Slashes – unlocks rank 1
instant – 5m range – 20 stamina – no cooldown
two hits for 2 physical damage
bleed target for 15 physical damage over 6s
Flurry – unlocks rank 5
1.3s channel – 7m range – 60 stamina – no cooldown
six hit attack for (3, 3, 3, 3, 3, 11) damage
Whirlwind – unlocks rank 20
instant – 6m radius – 40 stamina – no cooldown
deals 5 physical damage to all enemies around you
damage increased vs low health enemies
Sparks – unlocks rank 30
instant – 7m range – 52 stamina – no cooldown
blind target for 4s
Hidden Blade – unlocks rank 40
instant – 20m range – 36 stamina – no cooldown
throw a dagger that deals 4 physical damage and interrupts the target
snares 50% for 6s
Passive Abilities
Death Stroke – unlocks rank 9

while dual wielding
increase damage 20% vs targets under 25% health

Dual Wield Expert – unlocks rank 15

passive – self
increases off-hand weapon damage by 25%
you can wield a mace, axe, or sword in your off-hand

Controlled Fury – unlocks rank 25

passive – self
reduces the cost of dual wield feat abilities by 20%

Ruffian – unlocks rank 35

passive – self
while dual wielding

deal 15% more damage when attacking disabled targets (stunned, immobilized, disoriented, silenced)

Twin Blade and Blunt – unlocks rank 49

passive – self
dual wielding weapons grant the following bonuses per weapon equipped
Axe: 5% chance to bleed for 5 physical damage over 10s
Mace: deal up to 5% bonus damage to heavily armored enemies
Sword: deal 2.5% additional damage
Dagger: increase critical strike by 5%
Bow
Active Abilities
Weighted Shot – unlocks rank 1

instant – 28m range – 28 stamina – no cooldown
deals 4 physical damage to enemy
interrupt target's casting, stunning them for 3s and putting them off balance

Volley – unlocks rank 5

instant – 7 to 28m range – 60 stamina – no cooldown
repeatedly fire arrows at target location for 1.5s
deal 3 physical damage every 0.5s to enemies in area
immobalized enemies in area for 1.5s

Scatter Shot – unlocks rank 20

instant – 10m range – 40 stamina – no cooldown
deals 8 physical damage to target enemy
knock enemy back 4m and disorient them for 5s

Arrow Spray – unlocks rank 30

instant – 12m radius – 76 stamina – no cooldown
deals 13 physical damage to enemy
snare target 50% for 5s

Snipe – unlocks rank 40

3s cast – 20 to 40m range – 72 stamina – no cooldown
deals 17 physical damage to enemy
Passive Abilities
Hawk Eye – unlocks rank 9

passive – self
increase damage of your bow attacks by 15% when striking vulnerable targets

Hasty Retreat – unlocks rank 15

passive – self
while you have a bow equipped

increase move speed 70% for 2s after activating roll dodge

Accuracy – unlocks rank 25

passive – self
while you have a bow equipped
increase critical strike by 5%

Long Shots – unlocks rank 35

passive – self
while you have a bow equipped
gain up to 15% bonus damage vs distant targets

Ranger – unlocks rank 49

passive – self
while you have a bow equipped
reduces the movement speed penalty while channeling bow abilities by 35%
Destruction Staff
Active Abilities
Destructive Touch – unlocks rank 1
instant – 7m range – 60 magicka – no cooldown
– deals 4 magic damage to target enemy
– fire touch causes knockback
– frost touch causes deep freeze
– shock touch causes disorient
Force Shock – unlocks rank 5
instant – 28m range – 60 magicka – no cooldown
– deals 6 magic damage and interrupts casting enemies
– enemies you interrupt are stunned for 3s and ser off balance
Wall of Elements – unlocks rank 20
instant – self – 60 magicka – no cooldown
– create an elemental wall that deals 6 magic damage every 1s to enemies inside
– wall lasts for 2.5s
Impulse – unlocks rank 30
instant – 8m radius – 40 magicka – no cooldown
– deals 5 magic damage to nearby enemies
– 100% chance to apply concussion, chilled, burning, based upon element used
Weakness to Elements – unlocks rank 40
instant – 28m range – 40 magicka – no cooldown
– target takes 20% extra damage from fire, shock, and cold for 15s
Passive Abilities
Tri Focus – unlocks rank 9
passive – self
destruction staff heavy attacks have the following effects
– Frost: snare enemy 40% for 3.5s
– Shock: deals 10% splash damage to 2 nearby foes
– Fire: reduce enemy spell resistance by 80 for 6s
[*]Penetrating Magic – unlocks rank 15
passive – self
– your destruction spells bypass 50 resistance
[*]Elemental Force – unlocks rank 25
passive – self
While you have a destruction staff equipped
– increase chance to apply fire, shock and cold status effects by 15%
[*]Ancient Knowledge – unlocks rank 35
passive – self
While you have a destruction staff equipped
– your heavy attacks charge 10% faster
[*]Destruction Expert – unlocks rank 49
passive – self
While you have a destruction staff equipped
– restore 40 magicka when killing an enemy with a destruction spell
Restoration Staff
Active Abilities
Regeneration – unlocks rank 1
instance – 15m radius – 40 magicka – no cooldown
– heal nearby ally for 5
– heal for an additional 20 over 20s
Grand Healing – unlocks rank 5
instance – 28m range – 60 magicka – no cooldown
– heal all allies in target area for 6 every 1s for 3s
Force Siphon – unlocks rank 20
1.5s cast – 28m range – 36 magicka – no cooldown for 20s
– your allies gain 2% health when attacking target
– you gain 50% additional health when attacking target
Entropy – unlocks rank 30
instant – 28m range – no cost – no cooldown
– deals 14 magic damage over 12s
– recover 6 magicka every few seconds
Guardian Circle – unlocks rank 40
instance – 28m range – 40 magicka – no cooldown
– place a circle at target location for 12s
– increase allies armor and spell resist by 150 while in the circle
– deal 3 magic damage to undead in the circle
– allies in the circle may activate the synergy ability rejuvenate to restore health
Passive Abilities
Essence Drain – unlocks rank 9

passive – self
while you have a restoration staff equipped
– last hit of heavy attack heals a nearby ally for 30% of damage done

Restoration Expert – unlocks rank 15

passive – self
while you have a restoration staff equipped
– increase healing on targets under 30% health by 15%

Cycle of Life – unlocks rank 25

passive – self
– gain 1% damage for every 10% health you have

Absorb – unlocks rank 35

passive – self
while you have a restoration staff equipped
– blocking spells restores 6 magicka

Restoration Master – unlocks rank 49

passive – self
while you have a restoration staff equipped
– increase all healing done by 5%
Tags: eso, spell list