For More Warhammer Online Cheats WAR Cheats Bots Hacks and More Visit TaultUnleashed.com
The land of Warhammer is in trouble and people are needed to help them put order once again into the land. Join Hundreds of thousands of other players and pick your side to help determine the outcome of this land. Join the Order (Dwarfs, High Elves, and Empire) and fight evil on the side of good. Or join the Destruction (Greenskins, Dark Elves, and Chaos) the side of evil that wants to enslaved the land to their cruel and evil intentions. The sides are even and the weapons are ready to be deployed. War is Coming. Are you prepared to help join the forces of evil or good in a battle that will determine the outcome the land of Warhammer Online?
Some great features of Warhammer online are: - Realm Vs Realm battles allowing you to fight tons of other players in large battle fields
- Fight next to your good friends against battles of enemies. - Fight in PvP realms stages that are different in a variety of ways making you adept your fighting styles. - Hundreds of Quests to help you reach your ultimate goal of being unstoppable. - Living Cities that are so grand in scale they dwarf anything the current MMORPGS have. - Guild features that go above and beyond guild features of current games.
Now please look below to check out some of the best Warhammer Online currently WORKING things from taultunleashed. These are only a small part of all the perks you get for joining the site. If you are interested in joining be sure to join for free to see how active our site is then you can pick if you want to donate to the site or submit information for a free premium account. We have Warhammer Exploits / Warhammer Cheats for people who want to be bad. Warhammer Guides / Warhammer Secrets for people that want an edge but sitll want to play legit. Warhammer Bots / Warhammer Hacks for players that want to be evil and win at all costs. Please scroll down to learn about all the major perks of joining the site.
Check Out Our Latest WOW Blog Posts
WAR / Warhammer Online Cheats and Exploits!
So now its your turn to use Warhammer online cheats and Warhammer online exploits. With War Exploits and War Cheats you will be able to get an advantage over every other player in the game. A great example of what Warhammer Cheats and Exploits can do for you is in the fighting against other players in Realm Vs Real. For example a good Warhammer Cheat would allow you to grow nearly invincible when fighting with a specific ally in Realm Vs Realm combat.
That would in turn make it nearly impossible for any player in the game to be able to do any damage to you. Then you can easily stroll right up to your opponents area and take the spoils of war from them. Remember that is just one example of Warhammer Cheats and Exploits in the game, but there are many more actually working exploits.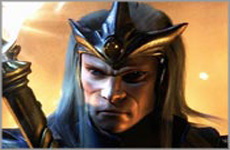 - There are no posts in this forum.

WAR / Warhammer Online Guides and Secrets!
Is being a good player in Warhammer Online is what you want to do then WAR Guides and Secrets are for you. When using Warhammer Online Guides you are playing as a normal player. You are not breaking any in game rules so you are still fine by the majority of the gaming public. However with Warhammer Secrets you can still have an edge on other but still be considered to playing legit in the game. A great example of using a Warhammer Online Guide is going to you having an extra edge in completing The Tome of Knowledge.
Such as an in depth WAR Guide showing you how to complete all the quests in the game. With this Warhammer Online Guide you can easily do anything you can dream of in the game. Or a good Warhammer Online Secret would be secret hunting spots in the land of Warhammer. These Warhammer Online Secret spots would allow you to level extremely fast and have an extra edge above other players in the game.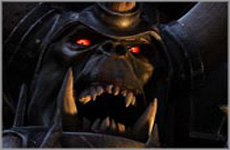 - There are no posts in this forum.

WAR / Warhammer Online Bots and Hacks!
The last thing that all players in Warhammer Online would need are going to be Warhammer Online Bots Macros and Warhammer Online Hacks. A great example of a Warhammer Online Bot would be a Realm Vs Realm bot. With this bot you would get an extreme ability on other players. Instead of wasting your time joining Realm Vs Realm combat and then wasting time playing the game you instead can do something else. You can now have the game fight your fight for you. Then you can now go to sleep and wake up the next morning taking in all the spoils of war you have created in both experience, items, and in game currency.
An example of a Warhammer Online macro would be to use the games internal commands. All you would need to do is then take and run a simple macro. This macro might go and help you select certain items in the spell list that you want to cast on opponents. While its not as strong as for example an Warhammer Online Bot your Warhammer Online Macro would still make you just as powerful. However keep in mind Warhammer Online Macros can also be things created with such programs as autoit to let you create a less powerful bot but still help you level in the game.
Using Warhammer Online Hacks is the only thing that can give you an even stronger advantage over bots in the game. A great example of Warhammer Online Hacks is going to be the ability to manipulate the games advanced guild features. For example you could trick guilds into thinking someone else is speaking when in actuality you are. Or find ways how to instantly teleport to your opponents Living Cities. You cant hen get the advantage on your opponent and use an Warhammer Online Cheat in the game to also make you invincible. You then can basically be unstoppable and enjoy the game even more.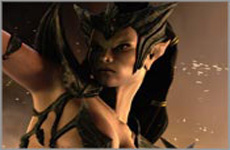 - There are no posts in this forum.